CareerStaff Unlimited Boosts Recruiters' Efficiency and Proactivity in Improving Candidates' Experience with Great Recruiters
By using Great Recruiters, CareerStaff Unlimited found a considerable improvement in the overall performance of their recruiters. The platform helped give their recruiters the recognition and feedback that they needed to help them continuously improve the quality of their service.  
Details
Compay Name: CareerStaff Unlimited
Website: www.careerstaff.com/
CareerStaff Unlimited has been providing workforce solutions and staffing services in the healthcare industry since 1990. With offices in more than 25 cities across the United States, CareerStaff Unlimited has been connecting more than 1650 health facilities with more than 4300 health care professionals all over the country.
Recruiters Not Getting Enough Credit for Their Work.
Recruiting can sometimes feel like a thankless position, and CareerStaff understands that, in this industry, you can never make every single person you work with happy. No matter how hard each recruiter works, there will always be hiccups along the way. With no way of seeing the recruiters' efforts, it has become a challenge for the leadership team to recognize their recruiters' contribution to growing the business.
Found Great Recruiters to be a Great Platform for Real-Time Feedback.
After introducing Great Recruiters into their recruitment process, CareerStaff started seeing a vast improvement in how recruiters and managers address candidates' concerns better and protect the reviews and feedback they receive through the platform. CareerStaff has so far received more than 3000 reviews and 450 referrals, all of which have helped the leadership team gain better insights into their recruiters' performance.
"From the get-go, we recognized Great Recruiters as a platform to give our recruiters the real-time recognition and appreciation they deserve, not just from their managers or teammates, but from the people they're working with and making a difference in their lives by helping them get employment."

CareerStaff Unlimited Improved Recruiters' Performance and Streamlined Training and Development Efforts with Great Recruiters.
More than a year ago, CareerStaff Unlimited decided to use Great Recruiters as one of its resources and found it a fantastic platform. They decided to use it to help the leadership team better understand the performance of their recruiters. The platform made it easier to give recruiters the real-time recognition and appreciation they deserve from the clinicians they have been working with and employment. The recruiters took to it so quickly that they became very protective of their Great Recruiters reviews.   
Great Recruiters has helped improve the recruiters' overall performance and streamline their training and review processes along the way.  
Here's how.  
Helped leadership team better understand their recruiters' performance
Before Great Recruiters, it has been a challenge for the CareerStaff's leadership team to understand better the recruiters' actual performance. They hire many recruiters but don't always have the opportunity to listen to their calls nor observe how each recruiter performs.  
After adding Great Recruiters into their processes, managers now have the opportunity to identify who among their teams are performing well and who is not. By analyzing the Great Recruiters data, they found that some of their recruiters who were not the shining stars during the training period are now getting Great Recruiters certifications.   
The platform helped the leadership team understand that sometimes it can take a little bit more time for some recruiters to get their feet under them, but they are getting there and are even getting certified.  
"Having that external party vouch for the hard work the recruiters are putting in is a really good message to their managers," said Noren.
Improved proactivity of recruiters and managers in resolving issues with candidates 
When CareerStaff introduced Great Recruiters as part of their recruitment process, they intended to capture the clinicians' experience and their recruiters' performance.   
Thanks to the real-time feedback, recruiters and managers have become more proactive in handling less than satisfactory reviews when there are any. CareerStaff managers like the fact that Great Recruiters gives them the ability to apply changes quickly when action items come through.  
"Oftentimes, they'll message me, 'Hey, I saw this review come in. Here's the situation; my recruiter and I are working on it to resolve.' That was really impressive to me. I love how much managers are taking that to heart and are being proactive." said Noren.  
CareerStaff managers and recruiters now made it a habit to monitor their reviews regularly. They may not frequently get less than satisfactory reviews, but when they do, managers and the leadership team always see to it that the feedback is acknowledged, they have taken necessary steps to make a change, and they have informed the clinicians that the team is working on resolving the situation.  
"Because of the pride our recruiters take in their reviews and in their profiles when that 4.5 out 5-star review comes, they are on it like a hawk, trying to identify what happened here, what went wrong, and how they can make a difference," said Noren. 
She adds, "At the end of the day, so much of the initiative is in the recruiters, and that's what the platform is for. Having that trickle-down, starting from your leadership down to our management and the production teams, I've been pleasantly surprised, and I think everyone very much appreciates the resource."  
Additionally, managers discuss the feedback the recruiters receive during their morning and weekly meetings, talking about trends that they see in their teams and how to get over any hurdles they may see in a specific category.  
Gave companywide recognition to Great Recruiters-certified recruiters 
When recruiters get certified on Great Recruiters, CareerStaff acknowledges this accomplishment by giving them a shoutout in the Great Recruiters section on their monthly newsletter. They also have an internal recognition points system wherein they reward recruiters with points every time they receive recognition.   
Right now, CareerStaff runs officewide and team incentives, but for 2021, one of their goals is to add more companywide competitions and incentive programs. They are always looking for ways to provide better support to their production teams and provide them with more resources, more companywide initiatives, and incentive programs through Great Recruiters.  
"I think that's gonna be our main focus, to continuously and consistently bring this platform into play. I think that will help boost morale, especially in this remote setting. It's fun to have those competitions nationwide when we're not able to be together in the office."  
Enhanced their review request process to better capture candidates' experience 
Great Recruiters gave CareerStaff a platform that allows them to ask for feedback formally and received it quickly. With Great Recruiters, they can send review requests every week, and recruiters are getting feedback within a matter of days from their interactions.  
Additionally, they were able to improve their process in sending out review requests. CareerStaff has zeroed in on who and when they should be sending review requests to ensure that they are sending requests to a wide variety of candidates. This way, they receive real-time feedback that makes more sense for them based on the clinicians' genuine experience.  
Developed better training methods by incorporating Great Recruiters 
Great Recruiters has become one of the CareerStaff's training resources. They are now incorporating the Great Recruiters platform into their daily conversations during the training period.   
"A few of the trainees mentioned never having done something like this before, even coming from a recruiting background, so that's always fun when we can provide them with a new resource," said Noren.  
She added, "A part of our 2.5-week program is roleplaying with the recruiters, wherein I play a CNA or RN that they have to recruit in the area, and we constantly bring the Great Recruiters portion into our feedback when it's a really solid call. That's a great training opportunity for us to remind recruiters that on those solid calls, you need to be prepping them that there's a survey coming, and you're asking for feedback."  
Received constant support and feedback from Great Recruiters 
CareerStaff continues to perfect their process, including the way they utilize Great Recruiters. They regularly meet with the Great Recruiters team weekly, wherein the Great Recruiters team offers tips on how to use the platform more effectively.
To Learn More, Request a Call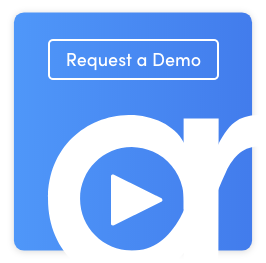 The Results
"It's been a really amazing process. I really appreciate the feedback Great Recruiters has been giving us. It has been such a great partnership. A huge thank you to the Great Recruiters team. It's been an amazing relationship so far, and we know it's going to continue that way."
Alexis Noren,  Training and Development Manager for CareerStaff Unlimited